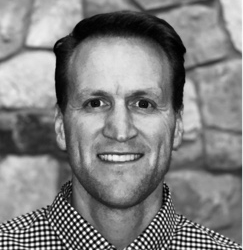 Mr. Baller joined the Board of Directors in July 2015 and was quickly appointed Interim CEO and President later that year. Mr. Baller was appointed Chairman of the Board in 2021.
Mr. Baller helped refinance the Company's rapidly maturing current debt of over $35 million and to do trade sales of properties for the Company to survive near bankruptcy. After settling with creditors for reduced amounts and raising senior secured debt to acquire additional properties, Mr. Baller became the largest senior secured debtor and was already its largest shareholder. It became clear in late 2018 that being a property owner in the healthcare space did not protect the downside from poor and ill intended operators.
Late in 2019 the Company went to a hybrid model which included operating selected locations through newly created operating subsidiaries. Within six months the Company went from quarterly losses to its first quarterly profit of over $1 million in net earnings and cash balances of over $3 million. The group then rebranded as Selectis Health. Mr. Baller did not receive any cash compensation until the Company was profitable in 2020.
Mr. Baller is the founder and an owner of Titan Au, Inc. Titan Au is one of the most knowledgeable and largest placer producers in the united states. Mr. Baller has succeeded in the placer business where others have failed for decades or centuries. Mr. Baller and his mines have been featured on Discovery Channel's Gold Rush and Gold Rush: Dave Turin's Lost Mine.
Mr. Baller is the co-founder, former CEO and President of Iofina plc. Iofina is a technology leader in the production of iodine and iodine derivatives. Mr. Baller led Iofina through a successful IPO on the AIM market of London Stock Exchange, along with three secondary offerings totaling over $55 million, all at above market pricing from institutional investors. Iofina's IPO was awarded the "AIM: Float of the year in 2008" by Investor's Chronicle. Under Mr. Baller's tenure convertible debt of $20 million with a 6% coupon was placed for Iofina at above market pricing.
Mr. Baller was able to turn Iofina from a start up in late 2005 into a profitable company at the time of his resignation in early 2013 with a market capitalization of around a half a billion dollars while having to create new technology and reinvent Iofina's business plan. Mr. Baller was reappointed to the Board of Iofina as non-executive Chairman in 2014 after failed execution and large cost overruns by the management team.
Mr. Baller is the former managing partner of Shortline Equity Partners, Inc., a mid-market merger and acquisitions consulting and Investment Company. Mr. Baller is the former Managing Partner of Elevation Capital Management and is the former alternative investment hedge fund manager of The Elevation Fund. The Elevation Fund invested in bridge loans, convertible debt, Real Estate, PIPE's and arbitrage investments.
Mr. Baller is also a former vice president of mergers and acquisitions, financing and corporate development at Integrated Biopharma, Inc and prior to this the vice president of the investment banking firms UBS and Morgan Stanley. Mr. Baller has actively served on the Board of Directors of companies in Asia, Europe and North America as well as serving on investment, audit, corporate governance, and compensation committees while a member of the board of directors.
Mr. Baller has been a CEO, interim CEO, Chairman, CFO and secretary of various private and public listed companies throughout his career. Mr. Baller has had extensive experience in all aspects of corporate finance. Mr. Baller currently is on the board of trustees of Index Funds and serves as the chairman of the audit committee and as the audit committee financial expert under Sarbanes-Oxley.
Mr. Baller is on the Board of Directors of Real Colorado a premier North America youth Soccer club. Mr. Baller serves as a director and sole or principal shareholder of his personal privately owned businesses that have included real estate holdings, landscaping materials, aggregate mining and supply and investments. Mr. Baller currently does not perform the day to day operations of his private businesses except for Titan Au.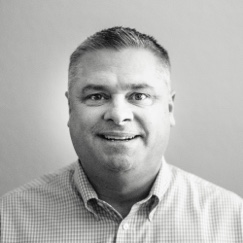 Mr. Barker consulted with the Company starting in October of 2020 to assist with the rebranding to Selectis Health. He was appointed President and COO, and joined as a Member of the Board, in January 2021.
Mr. Barker is a co-founder, shareholder and on the Management Group of Graphium Health. Previously he also served as CEO (2011-2016). Graphium is a mobile, cloud-based software platform for anesthesia that takes the complexity out of compliance, billing, revenue cycle management (RCM), electronic data capture, telemedicine and operational excellence. Graphium Health is deployed in over 300 hospitals and surgery centers across the United States.
In 2019 Graphium Health took the major equity stake in the founding of FieldMed. FieldMed is a software platform designed to serve Community Health and EMS/911 programs and teams so they can serve patients better, reduce costs, and securely track vital data in a single, unified platform. Mr. Barker led the Graphium Health M&A team for the FieldMed transaction.
Mr. Barker is a co-founder/partner in empathiHR which launched in 2020. EmpathiHR is a video based Learning Management/Content Management platform hybrid with expertly produced custom courses leveraging industry subject matter experts which enables businesses to manage their Compliance needs, shape their Company Culture, and offer quality Learning for their complete organization.
Mr. Barker is a co-founder/partner in HR Vids, which was launched in 2018 and sells under a number of different brand names. HR Vids is a lightweight, versatile software platform that leverages video to help with hiring, engagement, and retention in high-turnover industries. Clients include Peterbilt and PUMA.
From 2004 to 2015 Mr. Barker was a Co-Founder, Partner and COO of Miller & Associates and Dedo Interactive Inc. (Dedo). Miller & Associates was a business intelligence consulting firm that focused on analytics, SaaS solutions, Big Data, and custom software with offices in Dallas and Austin, Texas. Dedo was a creative technology firm with expertise in user experience and user interface ("UX/UI"), multi-touch, data visualization and mobile technologies.
In 2010 Miller & Associates was named the 40th fastest growing privately owned company in the Dallas/Fort Worth metroplex, the 89th fastest growing privately owned IT Services company in the country, and the 935th fastest growing privately owned company in the United States by Inc. magazine.
In 2015, Miller & Associates and Dedo Interactive Inc. were acquired by the Chenega Corporation. Mr. Barker led the M&A process for both companies.
Miller & Associates clients included: American Airlines, Adobe, HP, Neiman Marcus, Pizza Hut, Fannie Mae, Texas Instruments, Sprint, Verizon, Zales and Nokia. Dedo clients included: Procter & Gamble (P&G), Intuit, Northrop Grumman, Publicis, Hugo Boss and Deloitte.
From 1995 to 2003 Randy was the Regional Manager at The Employment Solution (TES) for the Texas region. TES provided information technology consulting and permanent solutions for local clients such as Microsoft, EDS, and Nortel Networks.
Mr. Barker is also involved with Stadia Ventures as a mentor. Stadia Ventures is the global Sports Innovation Hub for entrepreneurs, industry partners and investors.
Mr. Barker graduated from Roberts Wesleyan College with a degree in Communications and a concentration in Business.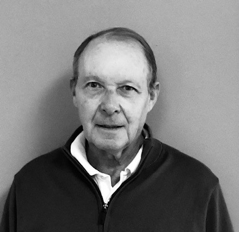 Clifford L. Neuman has been engaged as a principal in his own law firms for over 46 years, emphasizing corporate and securities law in the representation of companies in matters of corporate finance, mergers, acquisitions, reorganizations and public and private offerings.
Mr. Neuman has served on the boards of directors of numerous public, private and non-profit companies and has been actively involved in the process of capital formation on behalf of his clients for many years. He is also the President of Gemini Gaming, Inc., which owns and operates a gaming casino in Blackhawk, Colorado. He currently serves as a Director and CEO of Mindfulness Peace Project, f/k/a Ratna Foundation, a non-profit charitable foundation, and a member of the Governing Council of Shambhala Mountain Center, a non-profit retreat center in Red Feather Lakes, Colorado. Mr. Neuman received his Juris Doctorate degree from the University of Pennsylvania (1973) and his Bachelor of Arts degree, magna cum laude from Trinity College, Hartford, Connecticut (1970), where he was elected to Phi Beta Kappa.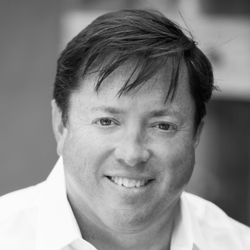 Adam Desmond began his career at the Chicago Mercantile Exchange and Trident Securities in equity sales.
He moved to Raymond James and Associates where he assisted with the development of the high-yield fixed-income department. Using these experiences, Adam founded ASG Securities in 1998, which focused on small/mid-cap banks and thrift markets.
In 2004, Adam and his team added a research division to ASG and expanded the business from a sales and trading platform into a full-service investment banking firm. With the shift in direction, Adam changed the firm name to FIG Partners LLC. Adam was the Founder and Managing Principal of FIG and under his leadership as co-head of Investment Banking and co-head of Fixed Income, the group raised more than $2.5 billion between 2007 and 2016. In the process, FIG completed 95 bank transactions across the United States. Adam's work in the banking sector brought him into contact with top executives from over 250 banks and thrifts and fostered relationships with the foremost institutional equity managers.
After selling his portion of FIG in 2016, Adam founded Needle Rock Farms with his wife, Julia, where they grow CBD and manage a wellness center. The large-scale production and grow facility satisfy the demand for high-CBD/low-THC strains, clones, oils, and raw botanical material.
In addition, Adam founded Needle Rock Capital as a vehicle to work on several capital raise efforts in different sectors, including the occasional bank deal. Adam focuses on diverse deals that come his way from his extensive contacts.
Currently, Adam serves as a Board Member First State Bank of Colorado and a Board Member Global Healthcare REIT. He and his wife Julia split time between Carbondale, CO and their farm in Crawford, CO. Adam graduated from the University of Wisconsin-Madison with a Bachelor of Arts in International Economics and Political Science.
Licenses: Series 7, 63 and 24